Main content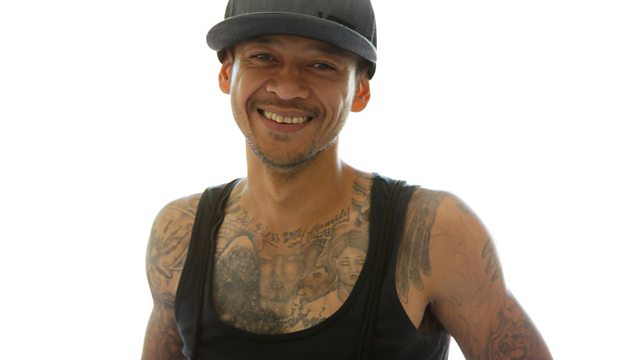 11/07/2012
How poetry saved the life of a Cambodian-American who served 14 years in jail.
Extraordinary personal stories from around the world.
Today, Jo Fidgen meets Kosal Khiev, a young Cambodian-American who, as a teenager, got involved in a gang shoot-out and was convicted of attempted murder. He ended up serving 14 years in jail in the United States. While in prison, Kosal turned to poetry to deal with his inner demons. He is now in London performing at a poetry festival.
He was performing in the Southbank Centre's Poetry Parnassus festival which continues with a UK tour at Ludlow Assembly Rooms on 12 of July and Liverpool Arabic Arts Festival at the Bluecoat on 14 of July.
Also today we hear from the 71-year-old granny who has become one of Russia's most travelled cyclists. Yulia Mikhalyuk explains the secret of cycling for more than a hundred thousand kilometres.