Main content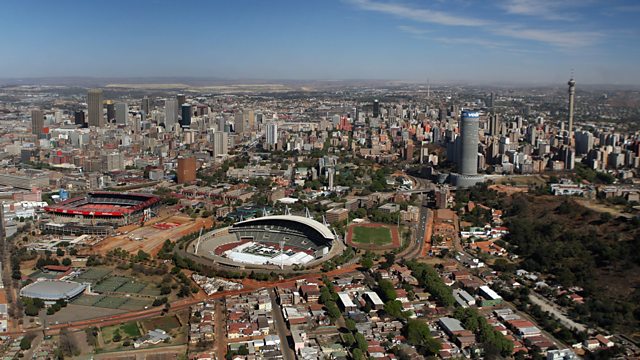 South Africa and Canada
Pascale Harter presents dispatches from around the world. Hamilton Wende sees how Johannesburg's trying to clean up its image; Lachlan Goudie learns about the heritage shared by Canada and Scotland.
Insight, wit and analysis from BBC correspondents, journalists and writers from around the world. Presented by Pascale Harter. In this edition:
The city that wouldn't die
'One of the most dangerous places in the world'; 'don't walk - anywhere, and don't go out at night'; 'gunshot capital' - these are the sorts of things that have often been said about Johannesburg in South Africa in recent years. The decaying, and increasingly disorderly, state of its town centre was one blot on the hopes for a new Rainbow Nation after the end of apartheid.
But, according to Hamilton Wende, a lifetime resident of the city, not any longer - as "Jobes" seems to be reviving itself.
Over the seas and far away
People from every part of the United Kingdom have been going abroad to seek their fortunes, get educated, or make new lives elsewhere for a very long time. Scotland, in particular, has seen great waves of emigration from its shores to South Africa, Australia, Canada and the USA, among many others. In the early 1900s no less than one fifth of the working population left its shores.
Lachlan Goudie recently found, while visiting the Isle of Mull, that Scots are now scattered around the world but still held together by a common story.
(Image: The Cental Business Area of Johannesburg. Credit: Getty Images)