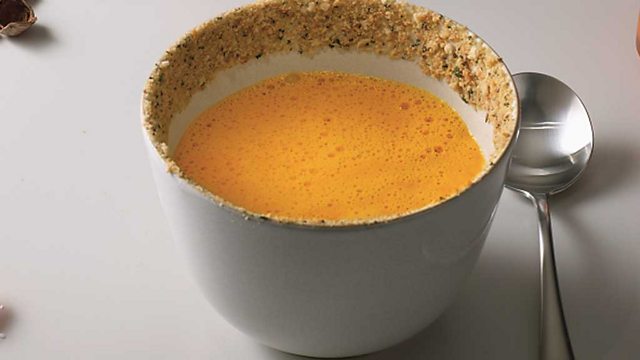 Cook the Perfect...Pumpkin Soup with Heston Blumenthal
Molecular gastro-star Heston Blumenthal joins Jane in the latest of the Woman's Hour Cook the Perfect series. As chef-patron of his three-Michelin-starred restaurant The Fat Duck and with a new London venue, Dinner, to his name, he's famous for serving up dishes such as snail porridge, hot and iced tea and bacon and egg ice cream. But Heston Blumenthal says he's 'not into complexity for its own sake' and with his latest book, Heston Blumenthal at Home, he says he's setting out to demystify the process and make 'people feel really at home in the kitchen'. Heston joins Jane to show her how to make the perfect pumpkin soup – complete with a few surprises.
Featured in...
A collection of Hallowe'en inspired programmes from the Radio 4 vaults!

Cooks, chefs and recipes.