Main content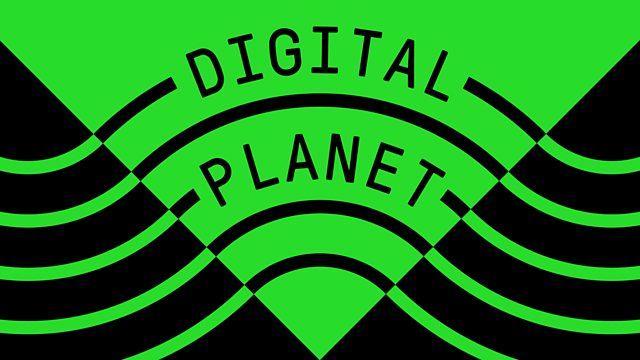 03/07/2012
Andrew Blum unearths the digital pipes running the internet; a report on how IT is opening up one of the most blockaded territories in the world; and the technology that reveals the unseen.
Pipes and tubes hold the internet together, so maintains the technology writer Andrew Blum whose book Tubes takes readers on a journey to the centre of the internet. Blum describes his adventure through the server rooms and hidden underground cables that hold the net together. Scrutinising the infrastructure at the heart of our digital society also shines a light on its fragility and the ease with which it can be breached. Andrew Blum joins Click to discuss his findings.
Five years ago, Israel and Egypt announced a tightening of the blockade of the Gaza Strip, after Hamas took control. The continuing restrictions have had a big impact on Gaza's economy. But one sector of society that is expanding, despite the blockade, is ICT. A group of IT visionaries from Gaza's University of Applied Science (UCAS) has found a way to flourish and export their business internationally. They provide innovative computer games, animation films, GIS tools and web systems for a growing number of clients around the world, as well as for local people and businesses. Angela Robson reports from Gaza.
Have you ever wondered whether there's more to images in videos than meets the eye? Perhaps unsurprisingly, it turns out that there is – we just haven't had the tools and degree of requisite resolution that would enable us to see just how. That was the starting point for a group of researchers at MIT in Cambridge Massachusetts. By amplifying colour and doing so in specific, narrow parts of the spectrum, they've managed to reveal details that have hitherto remained unseen by the human eye. They also envisage the technology has potential applications such as the ability to monitor the breathing of babies or checking blood through our vessels. One of the MIT team, Michael Rubinstein, talks to Gareth Mitchell about the research.
Last on
Chapters
Andrew Blum: Tubes

Andrew Blum unearths the digital pipes running the internet

Duration: 04:50

IT and Gaza blockade

Angela Robinson reports on how IT is circumventing the Gaza blockade

Duration: 04:14

MIT Video colour amplification

Michael Rubinstein discusses the technology that's revealing the unseen

Duration: 04:12

Broadcasts