Main content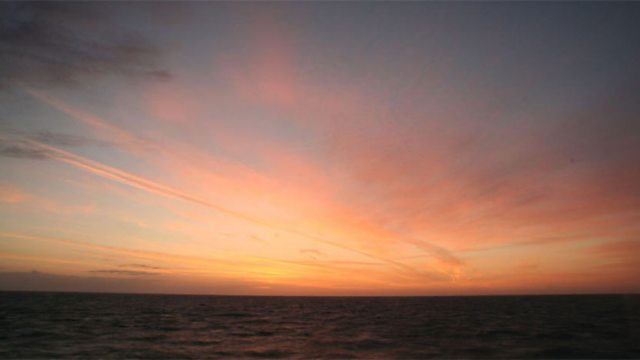 Thought for the Day - Professor Mona Siddiqui
As many of us celebrated the diamond jubilee of a much loved queen this weekend, Egyptians by stark contrast celebrated the conviction of their former leader, Hosni Mubarak. He had ruled for 30 years but on Saturday the former Egyptian dictator was found guilty and sentenced to 25 years in prison for his role in the deaths of over 800 unarmed protesters during the 18 day uprising last February. It's not a death sentence but at the age of 84, he will most likely die in prison.
Already the Egyptian press has been describing Mubarak's spectacular fall from grace in colourful language. His moods and demands in prison and how he fainted 3 times in front of the Tora prison where not that long ago he had ordered the imprisonment of those who fell foul of the government. The judge called this the end of 30 years of darkness as if the imprisonment of Mubarak was synonymous with a dramatic change in Egypt's fortunes. But with the presidential elections in around 2 weeks time, what choice of leader do the young liberal protestors who demonstrated last year really have?
Free elections after 30 years of despotism may be a giant leap in Egypt's fortunes but it is a small step in the call for freedom and justice. Whatever election pleas are being made by the two candidates, unless they are seen to be acting with justice in such a socially and economically polarized society, Egypt will struggle to change. Justice for the poor, for women for the wrongfully imprisoned are not abstract concepts; they are the markers of a civilized society, a society which places the law above individual passions. Those who wish to use Islam for subordinating dissenting voices or suppressing human rights will no doubt find theological defenses to support them; nothing can be as oppressive as religion if people so desire. But for me two particular quotes, Qur'anic and Prophetic come to mind:
There are seven categories of people whom God will shelter under His shade on the Day when there will be no shade except His. [One is] the just leader."
When you speak, speak with justice, even if it is against someone close to you.
The privileges of power can so easily obscure the significance of justice for human flourishing. Leaders are not simply people in government, they must give hope and vision to those whom they govern always by their efforts to do what is right. While many are correct to state that Egypt's main priorities should be economic and social stability, Egyptians who have lost livelihoods and loved ones in the call for change will not rest till a new moral order emerges. Mubarak's imprisonment may be symbolic of something big but it is just a small chapter in this long journey.
Duration:
More clips from Thought for the Day