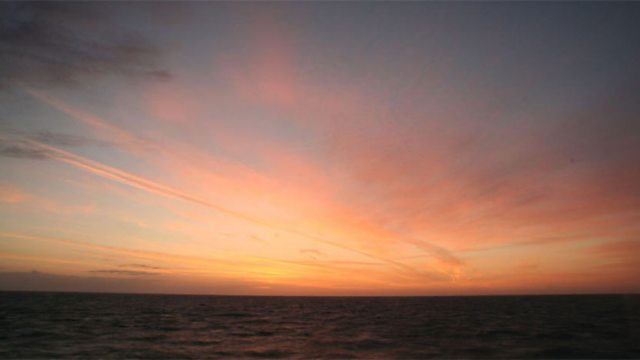 Thought for the Day - Rt Rev James Jones
Good Morning.
Although Her Majesty became Queen 60 years ago in 1952 the Coronation was delayed to the following year for Winston Churchill felt the post-war economic crisis was too severe to allow anyone a day off and declared "Can't have Coronations with bailiffs in the house"!
I don't suppose the Queen ever imagined she would be on the throne for six decades. Her father's reign lasted only a quarter of that. In her Accession speech she compared herself with the King saying "My heart is too full for me to say anything more to you today than that I shall always work as my father did".
And so she has.
A point missed by most of the commentariat is that during this Diamond Jubilee tour of the Kingdom and Commonwealth there have been so many church services; culminating in the magnificence of St. Paul's Cathedral from where the absence of the Duke of Edinburgh will be felt today. But, even without him at her side the service will be for her a spiritual finale to the hugely successful celebrations.
At the Coronation Service the Archbishop of Canterbury presented the Queen with the Bible and said:
"We present you with this Book
The most valuable thing that this world affords"
And the Moderator of the Church of Scotland continued,
"Here is Wisdom;
This is the royal Law:
These are the lively Oracles of God".
This is the faith of the Queen as Supreme Governor of the Church of England and as Defender of the Faith.
In a recent speech at Lambeth Palace in front of the leaders of our different faith communities she explained how defending the faith included protecting "the free practice of all faiths in this country." A point first made by the Prince of Wales. Both the Queen and the Prince, because of their experience of the Commonwealth, were perhaps among the first to see that the future stability of the world depends on good relationships between the faith communities locally and globally.
Here at home the Church of England acts as the convenor of the faith communities; it also hosts the gathering of the people in tragedy and in joy; and in an atomised world it remains one of the few bonds binding us together. Such is the role of her Established Church in the 21st Century.
Through her personal example of public prayer the Queen has signalled her own convictions about that most valuable thing that this world affords.
So, when the history of her reign is finally written there ought to be at least one chapter on how she herself has kept alive the rumour of faith in an age of doubt.
The title of such a chapter? The Faithful Queen.