Main content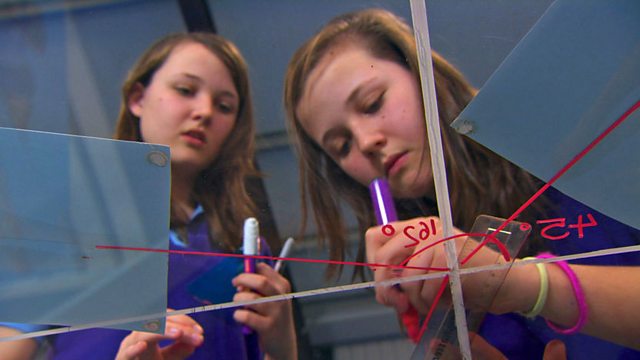 Gymnastics angles of rotation challenge
321 Go! is a sports-maths challenge show which reveals how important maths is to sport.
Two gymnastics-mad Key Stage 3 schoolchildren are taken to the Heathrow Gymnastics Club in Greater London. They meet GB gymnast Daniel Purvis, and are set a maths challenge related to gymnastics.
They have to mark out four different degrees of rotation that Daniel's body passes through during a 360 degree flip. Having completed the challenge, the two children are presented with 3, 2, 1 Go! medals by Daniel.
Duration:
More clips from Key Stage 3
More clips from 3, 2, 1, Go!