Main content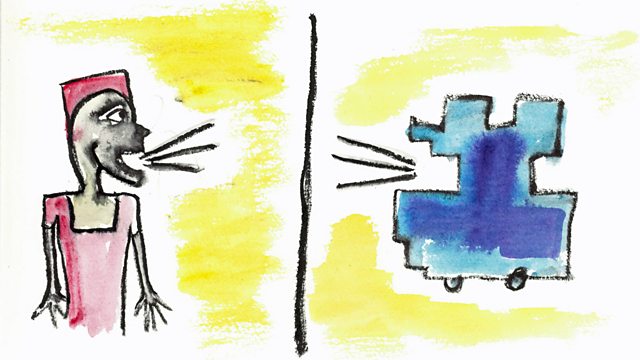 Intelligent Machines
What will it take for robots to completely master basic human skills and for computers to create original works of art?
Thinking machines are an age-old obsession but it's not until the last half a century that they have become a practical challenge.
This week, to mark the centenary of the father of computing Alan Turing, the Forum looks at the shifting boundary between people and machines.
Carrie Gracie is joined by Luis von Ahn, a software inventor who designed a simple but effective test to distinguish humans from software bots, which millions of us take on websites every day.
We also talk to Manuela Veloso, who is developing Cobots, a new type of robot able to know its limitations and ask if it needs help.
And Peter Swirski, who is an expert in science fiction literature and poses philosophical questions about creativity in a world of intelligent machines.
Illustration by Emily Kasriel: when will humans and machines be unable to distinguish who's doing the talking?