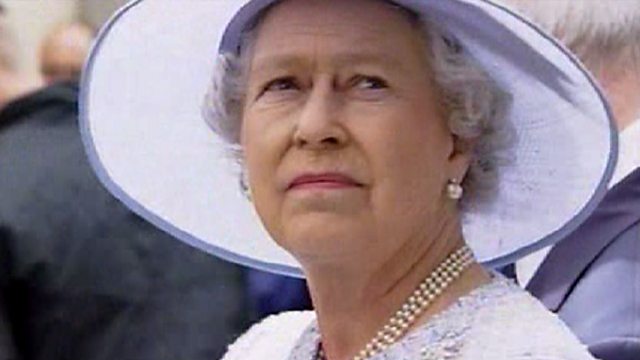 Queen Elizabeth visits Omagh
During her Golden Jubilee visit to Northern Ireland in 2002, Queen Elizabeth II visited the Co. Tyrone town of Omagh. Here, on 15 August 1998, the Real Irish Republican Army (dissident republicans opposed to the Good Friday Agreement) planted a bomb that killed 29 people in the single worst terrorist atrocity of the Troubles.
Featured in...
BBC archive clips of Queen Elizabeth II's visits to Northern Ireland.