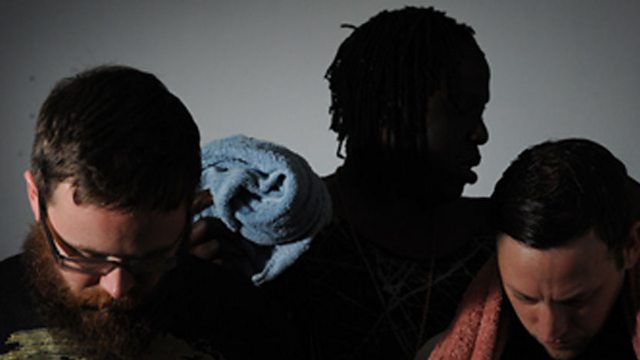 The Invisible
The lead singer of The Invisible, Dave Okumu, who was hospitalised after suffering a life threatening electric shock on stage, has spoken to 6 Music about his ordeal.
It happened while the trio were performing at a show in Lagos in Nigeria last week with King Sunny Adé. They were about to begin the 3rd song when David took hold of a second guitar and was instantly struck by over 240 volts.
An investigation into exactly what happened is continuing but David is back in the UK still recovering with a broken leg.
The band, nominated for the Mercury Prize in 2009, cancelled all their gigs, but will still release their second album Rispah on 11 June.