Main content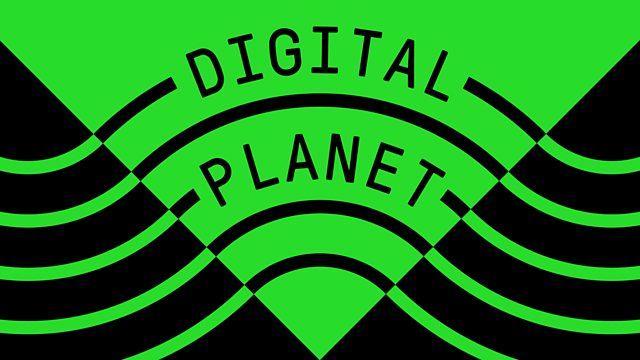 19/06/2012
Asi Burak describes the power of video games to bring about social change; A report on the wiki that is exposing plagiarism in Germany; How to dance with a stranger who is several hundred miles away
Games for Change attempts to harness the power of video games for social change. But when you are gaming you might want to switch characters or change titles, but do you really want to change the world? Well, why not? So believe the organisers of this week's Games for Change event in New York. For them, playing can equal learning and thinking. Games for Change is a growing event with teams of designers competing for awards categories such as the 'most innovative title' and 'best game-play'. Asi Burak, Co-president of Games for Change, joins Click to discuss the ethos behind the event.
There are now about four million twitter users in Germany. It might seem small compared to other tech hubs. The UK, for instance, has more than double, ten million, and a substantially smaller population. Even if the Germans do not enjoy the quick-fire tweet, anything research-related appears much more attractive. Germans volunteer en masse online on crowdsourcing projects, or wikis (websites where anyone can add to or edit the website pages), Wikipedia for example. Germans are now using wiki sites for investigative crowdsourcing. It all started with GuttenPlag Wiki, a website hunting for plagiarism in PhDs. Abby D'Arcy reports from Berlin.
An installation called Me and My Shadow uses motion capture technology to link performers, in real-time, separated by several hundred miles. Gareth Mitchell travels to the National Theatre in London to dance with strangers in Paris, Brussels and Istanbul. He talks to the creator, Joseph Hyde and Ghislaine Boddington from 'Body Data Space' about the simple and relatively cheap tools that are allowing for this telepresence and teleportation.
Chapters
Games for Change

Asi Burak describes the power of video games to bring about social change.

Duration: 04:03

Germany: wiki and plagiarism

Abby D'Arcy reports on the wiki that is exposing plagiarism in Germany.

Duration: 03:50

Me and My Shadow

How to dance with a stranger who is several hundred miles away.

Duration: 04:26