Main content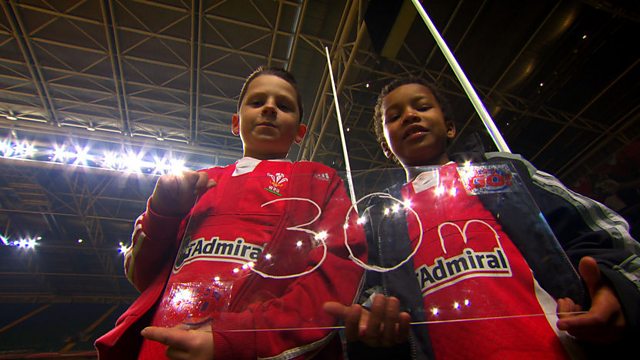 Rugby timing and multiplication challenge
Two rugby-mad schoolchildren are taken on a behind-the-scenes tour of the Millennium Stadium in Cardiff. They meet two Welsh Rugby Union stars, Lloyd Williams and Harry Robinson, and are set a maths challenge related to rugby.
A key tactic in rugby is the 'Garryowen', or 'up and under'. The challenge is to find out how far Lloyd has to run to catch his up and under, given how long the ball is in the air and that Lloyd can run 10 metres in a second.
Having completed the challenge, the children are presented with medals by our two stars.
Duration:
More clips from Key Stage 2
More clips from 3, 2, 1, Go!