Main content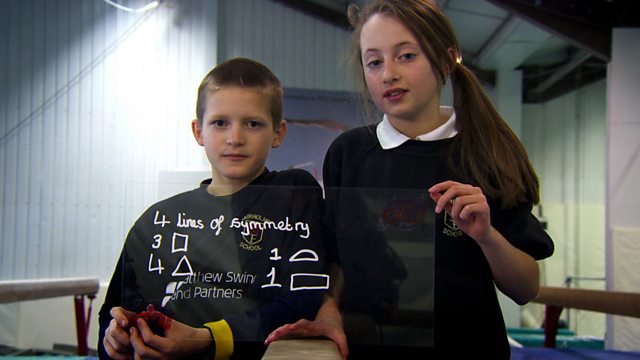 Gymnastics lines of symmetry challenge
Two gymnastics-mad schoolchildren are taken to the Heathrow Gymnastics Club in Greater London. They meet Olympic gymnast Daniel Purvis and are set a maths challenge related to gymnastics.
When doing gymnastics, it is very important for Daniel to make clean, symmetrical shapes with his body. The challenge is to take pictures of Daniel doing various moves and to mark on the photos the shapes and lines of symmetry.
Having completed the challenge, the two children are presented with medals by Daniel.
Duration:
More clips from Key Stage 2
More clips from 3, 2, 1, Go!