Main content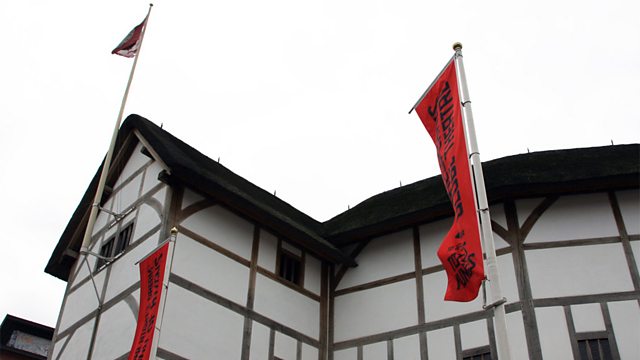 12/06/2012
We look FrontlineSMS, a piece of software that allows you to run two-way messaging campaigns. Plus we find out about the Space, a new digital arts platform, and report on 3D printing and copyright.
FrontlineSMS is a piece of software that allows NGOs to run two-way text messaging campaigns using just a computer and a phone or modem. So far the technology has been used in many campaigns, including one in India to help women manage their fertility.
The first prototype of FrontlineSMS was conceived in 2005 and has proved hugely popular, hence its latest incarnation. Ken Banks and Laura Walker Hudson join Click to discuss FrontlineSMS 2.
The Space is a new digital arts platform, run by the BBC and Arts Council England. It's a six-month experiment that will allow artists to upload their work free onto a site that will then be accessible throughout the world. It will contain both new and old works of art.
Many institutions in the UK have opened their vaults and allowed their archives to be shared digitally with the public.
But the Space also hopes to be a great leveller, giving a platform not just to big institutions such as the Globe Theatre and the British Film Institute but also to lesser-known organisations and individual artists.
Colin Grant interviews two of the key figures behind The Space, Tony Ageh and Anthony Lilley.
Copyright is a set of laws that relate to the right to copy created works, giving legal protection to the creators.
But does copyright apply equally to physical objects, such as household and industrial items? Recent cases have highlighted the conundrum of copyright when it comes to 3D printing, a process which allows people to make one-off copies of objects.
Click is joined by Michael Weinberg of Public Knowledge to discuss the differences between patents and copyright and the possible pitfalls of 3D printing and copyright.
(Image: The Globe Theatre in London)
Chapters
FrontlineSMS 2

Ken Banks and Laura Hudson Walker discuss the launch of FrontlineSMS 2.

Duration: 04:44

The Space

Colin Grant talks to Tony Ageh about The Space, a new and free digital platform for artist.

Duration: 04:30

3D Printing and copyright

Michael Weinberg unpicks the growing concerns about 3D printing and copyright.

Duration: 04:21