Main content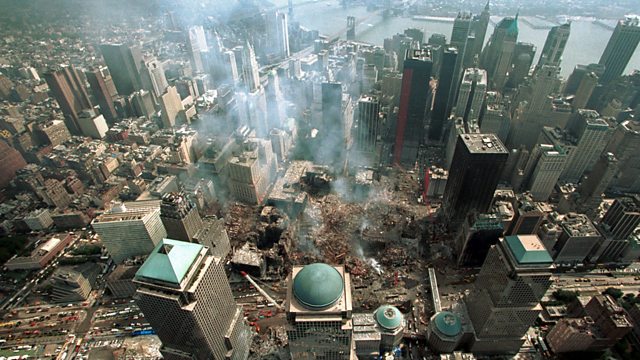 The aftermath of the 9/11 terrorist attacks
Alistair Cooke reflects on how America is coping in the aftermath of the terrorist attack on September 11th.
Reactions to the terrorist attack on the World Trade Center on September 11th 2001.

Mukul Devichand asks what President Obama has actually achieved on the world stage.
Featured in...
The 9/11 attacks and the US's "war on terror" defined George W Bush's first term.

Alistair Cooke's reports on history as it happened – from the Wall Street Crash to 9/11.