Main content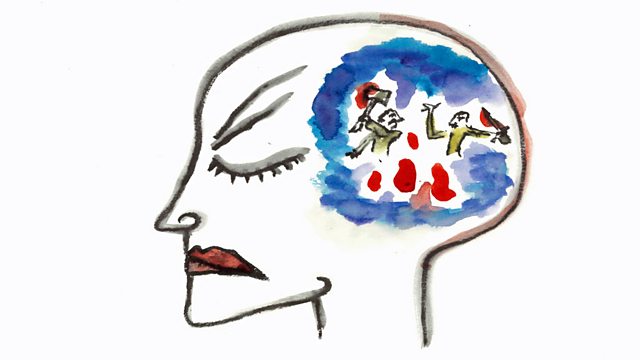 09/06/2012 GMT
What is the best way to help people with mental health problems around the world?
One in three of us will be affected by mental illness during our lifetime.
What is it like to suffer from that most common mental illness, depression? Antipodean artist and writer Matthew Johnstone characterised it as a black dog, in a bestselling picture book he wrote about his experiences.
What can be done to help the millions of sufferers worldwide who never see a trained professional and often encounter discrimination and abuse? Indian Psychiatrist Vikram Patel discusses the challenge of promoting global mental health.
And what can we learn from methods used to help people who have committed violent crimes while suffering from mental illness? Broadmoor psychotherapist Gwen Adshead explains how she helps her patients begin to heal.
Illustration by Emily Kasriel: the disturbing stories inside our minds
Last on

Chapters
Part 1

Vikram Patel

Duration: 12:58

Matthew Johnstone

Matthew Johnstone

Duration: 10:02

Part 2 60 Second Idea

Matthew Johnstone: Take Time to Worry

Duration: 06:00

Gwen Adshead

Gwen Adshead

Duration: 11:32

Broadcasts