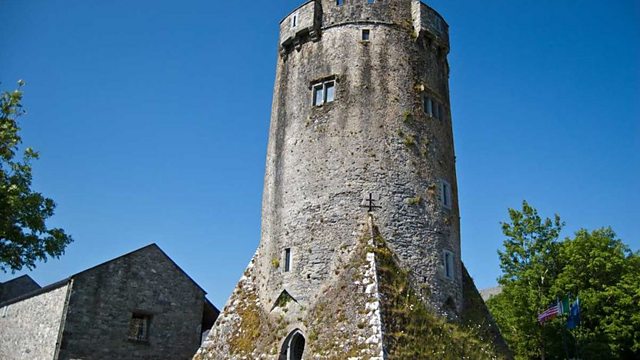 Dearcadh na mBreithiúna
Gach blain reachtáltar Scoil Dlí na Boirne, i gColáiste Ealaíne na Boirne, i mBaile Uí Bheacháin, Condae an Chláir. Tagann saineolaithe dlí agus stairithe le chéile taobh le Caisleán an Bhaile Nua chun ceiliúradh a dhéanamh ar Oidhreacht na mBreithiúna. Deirtear gurb í seo an áit deiridh inár múineadh dlithe na mbreithiúna in Éirinn suas go dtí an 16ú haois déag. I mbliana dhírigh aoí-chainteoirí na scoile ar na himpleachtaí a bhaineann le hathruithe úra i mBunreacht na hÉireann. Thug an tOllamh Donnchadh Ó Corráin, léacht dár teideal "The Brehon perspective on Past and Future" agus bhí deis ag Lucinda Glynn labhairt leis faoin chóras ársa dlí a bhí ag na Breithiúna.
Every year Burren College of Art, Ballyvaghan, Co.Clare organises Burren Law School.Historians and law experts come together around Newtown Castle to celebrate the Brehon perspective. It is said that it is the last place in Ireland Brehon Law was taught right up to the 1600's. This year guest speakers of the school focused on the implications of the current changes to the Irish constitution. Professor Donnchadh Ó Corráin gave a lecture entitled "The Brehon perspective on Past and Future." Lucinda Glynn had the opportunity to speak to him about the ancient Brehon legal system.