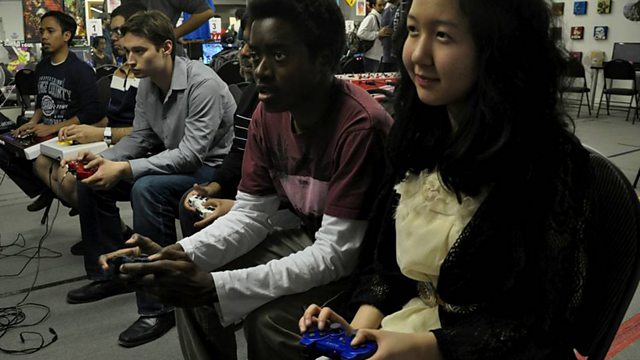 Guns, Girls and Games
***This programme contains strong language throughout***
Does the world of video gaming have a problem with sexual harassment?
Women are one of the fastest growing groups of people playing video games and in the US they now make up 42% of gamers overall.
But life can be tough for them in this male-dominated world.
For Assignment, James Fletcher reports on recent harassment controversies, the women and men campaigning for change, and whether big gaming companies are doing enough to address the issue.
(Image: members of Toronto's fighting game community)
Last on