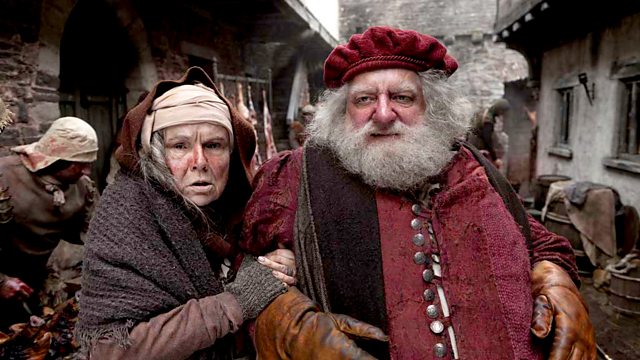 In the aftermath of the Battle of Shrewsbury, Northumberland learns of the death of his son. The Lord Chief Justice attempts on behalf of the increasingly frail king to separate Falstaff from Prince Hal. The rebels continue to plot insurrection. Falstaff is sent to recruit soldiers and takes his leave of his mistress, Doll Tearsheet. The rebel forces are overcome. This brings comfort to the dying king, who is finally reconciled to his son. Falstaff rushes to Hal's coronation with expectations of high office.
Last on
Henry IV and Henry V: Costume Designer Annie Symons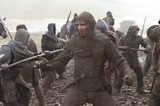 "I looked at football hooligans, the way they move and wear colours. We thought about war as sport which it definitively was in the age of chivalry."
Costume Designer Annie Symons discusses the creative and practical process of clothing the cast.
Shakespeare Unlocked season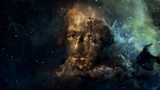 Credits
| Role | Contributor |
| --- | --- |
| Henry IV | Jeremy Irons |
| Falstaff | Simon Russell Beale |
| Prince Hal | Tom Hiddleston |
| Mistress Quickly | Julie Walters |
| Northumberland | Alun Armstrong |
| Shallow | David Bamber |
| Lady Northumberland | Niamh Cusack |
| Poins | David Dawson |
| Kate Percy | Michelle Dockery |
| Bardolph | Tom Georgeson |
| Warwick | Iain Glen |
| Archbishop of York | Nicholas Jones |
| Westmoreland | James Laurenson |
| Lord Chief Justice | Geoffrey Palmer |
| Doll Tearsheet | Maxine Peake |
| Pistol | Paul Ritter |
| Hastings | Adam Kotz |
| Lancaster | Henry Faber |
| Mowbray | Pip Torrens |
| Silence | Tim McMullan |
| Gloucester | Will Attenborough |
| Coleville | Dominic Rowan |
| Gower | Pip Carter |
| Peto | Ian Conningham |
| Falstaff's Page | Billy Matthews |
| Francis | John Heffernan |
| Bracy | Conrad Asquith |
| Director | Richard Eyre |
| Writer | Richard Eyre |
| Author | William Shakespeare |
| Producer | Rupert Ryle-Hodges |