Main content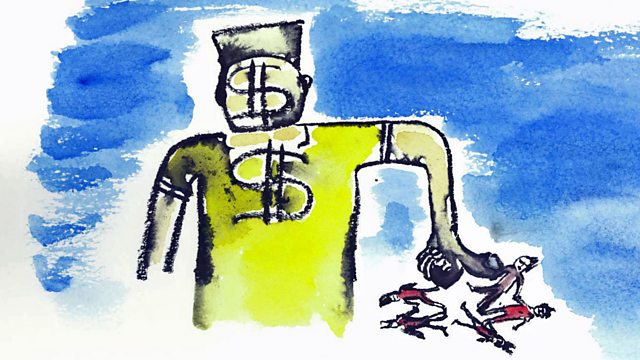 26/05/2012 GMT
Is it bad that we are increasingly living in a giant market place where almost everything is for sale?
Is there something morally distorted in a world where you can rent a womb for a woman to carry your baby?
Or take a gamble on other people's ill health by dealing in the new market in death bonds?
Or is free market competition the best oil that makes the world go round?
Michael Sandel is one of the world's best known political philosophers, and he joins us on this week's Forum to argue that market values, especially in America, are in danger of infiltrating all aspects of our lives, eroding moral standards and undermining social bonds.
Testing his ideas are Chinese writer Jianying Zha and Indian social entrepreneur Harish Hande.
Illustration by Emily Kasriel: the market driving out civic values.
Last on
Chapters
Part 1

Michael Sandel

Duration: 17:15

Jianying Zha

Jianying Zha

Duration: 05:45

Part 2 60 Second Idea

Michael Sandel: public squares to have tillable interactive wallpaper

Duration: 05:20

Harish Hande

Harish Hande

Duration: 12:10

Broadcasts