Main content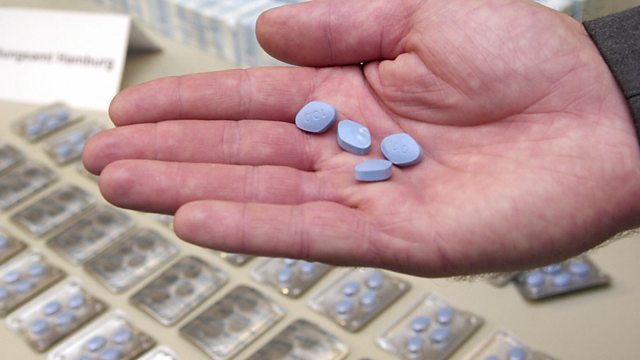 26/05/2012
A Slavic view of Eurovision - and our very own musical extravaganza; Reporting on the other side; and the Viagra-sellers of Kabul
A fresh look at the week's global news from the World Service's 27 language sections, with David Amanor.
EUROVISION AND ME
Dejan Radojevic is a long-time fan of Eurovision and remembers when his country - Yugoslavia - was hosting the contest. He was an ardent supporter of Yugoslavia's entry that year - the girl who looked like Marilyn Monroe and wore a pink mini dress. Yugoslavia then broke up into bloody civil war - and Eurovision allegiances changed - but who would have guessed that just 15 years later the nations of the former Yugoslavia would be studiously doling out 12 points to each other, much to the annoyance of those in western Europe. Years later Dejan is now head of the Azeri Section and the Eurovision is back on his home turf.
ON THE OTHER SIDE
One of the features about working at the World Service is the careful ground you sometimes have to tread across cultural sensitivities and political divides and nowhere is that more apparent than when a reporter from one ethnic group is called on to live and report from the other side. Priyath Liyanage joins us to talk about working as Sinhalese man in Tamil territory in Sri Lanka, and Jiyar Gol a Persian reporter and Iranian Kurd talks about reporting from Baghdad and Turkey
THE VIAGRA-SELLER OF KABUL
The Afghan Stream has been investigating the story of little blue pills. The Afghan Health Ministry has issued warnings about the non-prescription use of Viagra in Afghanistan. Every year they allow the import of up to two million Viagra pills but they believe that what enters the country illegally is probably double that amount - which means that Afghan men are consuming around four million Viagra pills per year. We hear from editor Emal Pasarly and Dari Service reporter Khalil Noori.
PAPPON'S PICKS
Our internet guru Thomas Pappon gives a rundown on the big-hitting stories across the World Service language sites this week - including stories from BBC Pastho, Mundo and Uzbek.
WORLD SERVICE SINGS
Eurovision, schmeurovision. We host our very own musical extravaganza with singing from Brazil, Iran, Vietnam, Burundi, Syria and Bangladesh.
(Image: Fake Viagra tablets. Credit: ROLAND MAGUNIA/AFP/Getty Images)