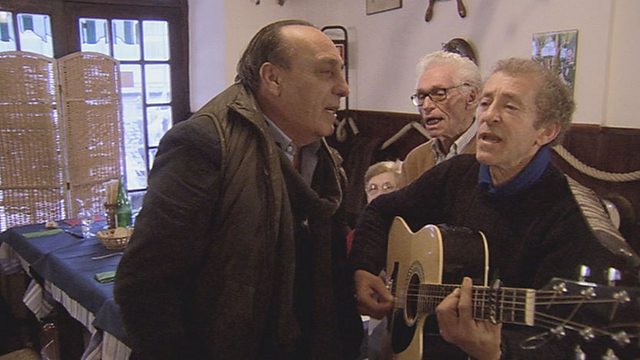 Two Greedy Italians: Series 2 - Still Hungry - Liguria and la bella figura
The boys explore how Italy's social history has created a culture of admiration for superficial accoutrements in the showbiz port of Portofino. They discover that the grandeur of the Hotel Splendido leaves them feeling empty and embark on a journey to the mountain tops and back to try and re-discover the heart and soul of real Italian bella figura through food and the people who produce it.
En route they discover a 50 euro olive oil and the fascinating Cucina Bianca of Mendatica, but it is a priest working with the social outcasts of society who reminds them that true bella figura is not about showing off, but about giving something of yourself in order to discover your own worth. Featuring red Snapper with tomatoes and anchovies, silk handkerchief pasta with fresh pesto and a potato & cabbage bake.