Main content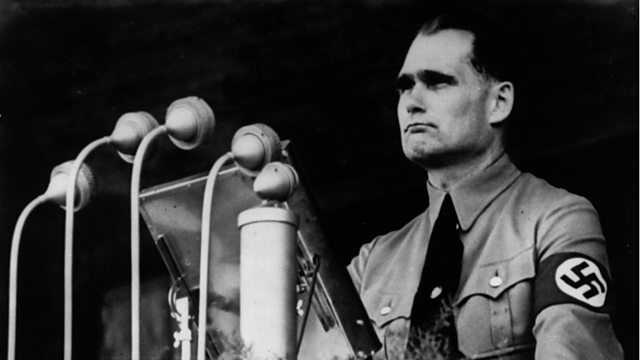 The Psychiatrist and Rudolf Hess
How a British psychiatrist examined the deputy Nazi leader after his flight to Scotland in 1941.
In 1941, the deputy fuhrer, Rudolf Hess, flew out of Nazi Germany and landed in Scotland.
Keen to study the psychology of the Nazi leadership, the British government sent a psychiatrist called Henry Dicks to examine Hess at a safe house in Surrey.
Professor Daniel Pick, author of "The Pursuit of the Nazi Mind", retraces the encounter using BBC archive recordings and Dr Dicks' personal papers.
The programme is adapted from "The Psychiatrist and the Deputy Fuhrer", first broadcast on BBC Radio 4.
(Photo: Rudolf Hess, German politician and wartime deputy of Adolf Hitler, during a public speech in 1937)
(Credit: Central Press/Getty Images)
Featured in...
Witness to more than 50 events in a momentous global conflict

The story of our times told by the people who were there.