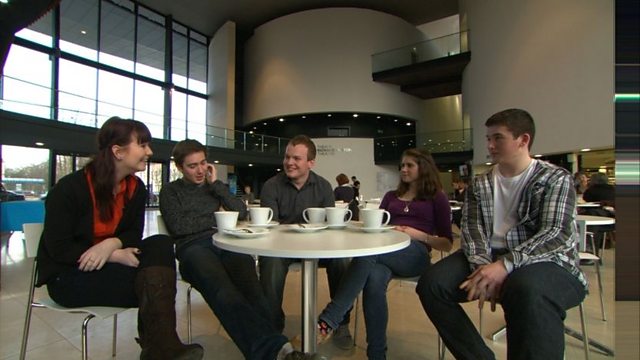 BBC Young Musician: 2012 - Brass Final
Clemency Burton-Hill presents highlights of the BBC Young Musician 2012 category finals from the Royal Welsh College of Music and Drama in Cardiff. With behind-the-scenes access, the programme features all the contest news, profiles of the category finalists and extensive highlights from their performances.
Featuring some of the UK's most talented young instrumentalists, keyboard, brass, strings, woodwind and percussion competitors battle it out for just five places in the semi-final. But this isn't your run-of-the-mill TV talent show and there is no fast track to success - these gifted musicians are all Grade 8 standard or above and will have years of practice behind them. They have already survived two gruelling rounds of auditions to reach this stage.
In the second category final in the series, the spotlight is on five gifted brass competitors - tenor horn player Jonny Bates, trumpeter Ela Young, tuba player Chris Dunn, French horn player Lizzi Tocknell and bass trombonist Alex Kelly. Aged 16 to 18, the finalists go head to head for a place in the semi-final, playing music ranging from Vaughan Williams to Baadsvik's radical tuba show-stopper, Fnugg.