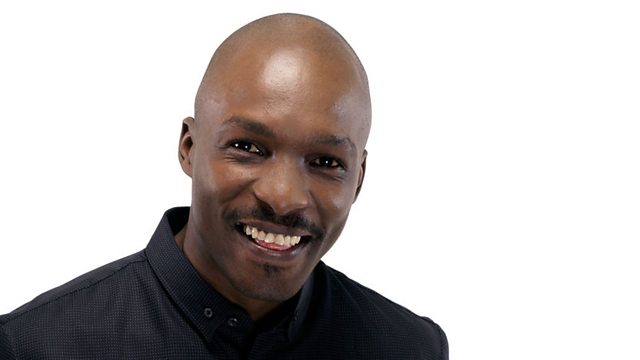 DJ Edu - DNA Mix
DJ Edu mixes the hottest underground sounds coming out of Africa with established artists in his DNA Mix.
Tracks include:
- M3nsa vs Octane — Kelewele Pimpin Vs No Love Inna Dem
- Atumpan vs Trey Songz — The Thing vs Already Taken
- Bradez vs Mary J Blige — Simple vs The One (feat. Drake)
- V.I.P Vs Mavado — World Trade Center
- Kaaki vs Yellow Moon — Too Much vs Timeline Riddim
- Ofori vs Nelly Furtado — Otoolege
- V.I.P vs Keshia Cole — Oye Me Taste vs Love
- 4 X 4 vs Plies — Odo Fitaa vs Hypnotized (feat. Akon)
- Kwabena Kwabena Vs Jamie Foxx & Kwabena Kwabena Vs Jamie Foxx — Aso Vs I Don't Need It
- Scizo vs Chris Brown — Ke Shi Kale vs Forever
- Castro & Swedish House Mafia — Do The Dance vs Miami 2 Ibiza
- Chidinma vs Usher — Kedike vs Moving Mountains
- Sarkodie Vs Mr Hudson — You Go Kill Me Vs Supernova (feat. Kanye West & El)
- JR & HHP vs Snoop Dogg — Show Dem Vs Sensual Seduction
- Robbie vs Nicki Minaj & Rihanna — Mporo Mporoma vs Fly
- Kora Vs Chris Brown — Fire, Fever, Lighter vs Poppin
- eLDee Vs Usher — Today Today Vs Stranger
- Kabelo Vs Diddy — Amapantsula Ajabulile (Feat Professor Vs Last Night) (feat. Keysha Cole)
- T-Pain vs Nilton Ramalho — 5 O'Clock vs Ourve Moi Ton Coeur
- Dennis Graca vs Fat Joe — I Can't Believe vs Another Round (feat. Chris Brown)
- Mika Mendes vs Bruno Mars — Tcham Bai vs It Will Rain
- Elizio Vs Willow Smith — Amor Amor Vs Fireball
- Kaysha vs T-Pain — The Sweetest Thing vs Can't Believe It
- Kido Semedo Vs Alaine Vs Chris Martin Vs Cecile — Na Nha vs Paz Vs Up Vs Paper Loving Vs When Your Gone
- Collo Vs Gym Class Heroes — Magnetic Vs Stereo Hearts (feat. Adam Levine)
- Sexion D'Assaut vs Tyga feat Drake — Desole vs Still Got It
- Fresh Family Vs Wale Feat Lloyd — Super Star vs Sabotage
Duration:
Credits
| Role | Contributor |
| --- | --- |
| Performer | DJ Edu |
Featured in...
Music Highlights from BBC Radio 1Xtra

Enjoy the latest mixes, DJ sets and interviews as broadcast on BBC Radio.