Main content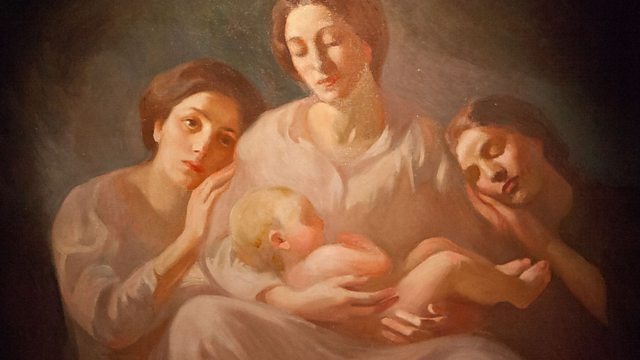 The Man Behind The Prophet
Ian Skelly goes to Lebanon to discover the life story of the enigmatic man behind one of the best-selling spiritual classics of the century, The Prophet.
The Prophet is the most famous work of the Lebanese-American poet and artist, Kahlil Gibran.
Translated into more than 50 different languages, it has sold over 100 million copies worldwide, and since its first publication in 1923, it has never been out of print.
In America it remains the best-selling book after the Bible.
This small book of 26 prose poems deals with the big questions of life - such as love, marriage, children, pain and death - delivered as sermons by a fictional wise man, Al Mustapha.
But whilst his words have been quoted in countless weddings and funerals, and inspired world leaders like Indira Gandhi, Gibran the man, remains an enigma to many people.
Who were the key influences on him?
How much of his own life experiences are in the book?
Why did he never marry, even though love was central to everything he wrote?
And what is the secret of The Prophet's enduring and universal appeal?
Ian Skelly visits Gibran's home village in the mountains of Lebanon, and retraces his steps to find out how a young boy, who was raised in poverty and received little formal education as a child, went on to become one of the most popular writers of the century.
Skelly speaks to Jean Gibran, who was married to Gibran's cousin and godson in Boston, about her husband's memories of the poet.
He also discovers the events that shaped him and one key relationship which was to prove pivotal to his life and career.
And by going to Lebanon, Ian finds out why Gibran's voice resonates with the current turmoil in the Arab world.
Last on
Broadcasts