Main content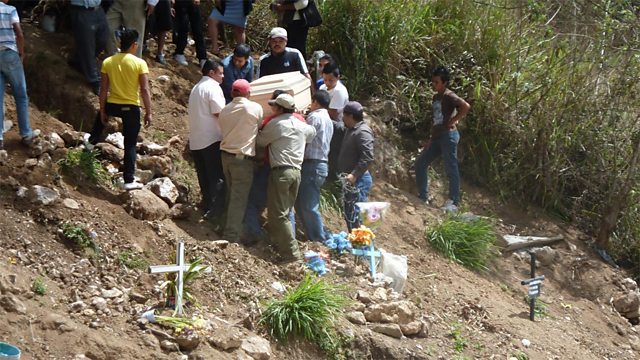 A Death In Honduras
Honduras has the highest murder rate in the world. Linda Pressly profiles the People's Funeral Service - a unique organisation offering succour in a sea of violence.
Honduras has the highest murder rate in the world.
The People's Funeral Service deals daily with the fall-out from these extreme levels of violence in the capital city, Tegucigalpa.
Set up by the Mayor of the city, it distributes coffins, maintains two funeral homes, and even offers a mobile service where employees take everything necessary for a wake - including bread and coffee - to someone's house or local church.
All of these services are totally free for poor people in the city.
In Assignment, Linda Pressly profiles this unique organisation, and meets some of the families using its services.
Among them, is the family of Ramon Orlando Varela, a 26 year old gunned down in the street after dropping his children off at school.
It isn't clear why Ramon was targeted.
But a toxic mix of gangs, guns, drug cartels - and fear - pervades Honduras.
And it's unlikely his killers will ever be caught.
Police corruption is endemic, impunity almost a given.
But in spite of the everyday challenges, the workers at the People's Funeral Service offer what help they can.
At least they can lend some dignity to proceedings for families who have almost nothing.