Main content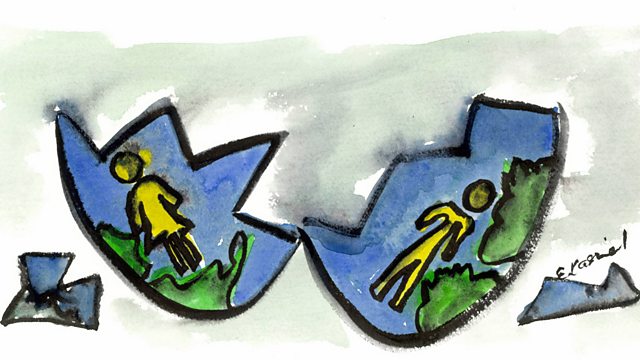 Aftermath of war and marriage
What is the best way to respond to the aftermath of trauma from a war or a divorce.
The aftermath of war and marriage: How do you put a country and a people back together again after a traumatic conflict? And how do individuals come to terms with the end of a marriage? We hear from Somali Archaeologist Sada Mire who argues food and shelter are not the only basic need for war victims: so is cultural heritage. Former Canadian diplomat Scott Gilmore warns that tackling social breakdown in the aftermath of war is failing because international aid programmes are too ambitious. And writer and novelist Rachel Cusk compares war zones to the aftermath of her own broken marriage.
Illustration by Emily Kasriel: what is the best way to respond to the broken pieces of the world, a country and a marriage.
Chapters
Part 1

Sada Mire

Duration: 13:02

Scott Gilmore

Scott Gilmore

Duration: 09:58

Part 2 60 Second Idea

Sada Mire: the physically strongest in society should take care of the physically weakest

Duration: 05:00

Rachel Cusk

Rachel Cusk

Duration: 12:30