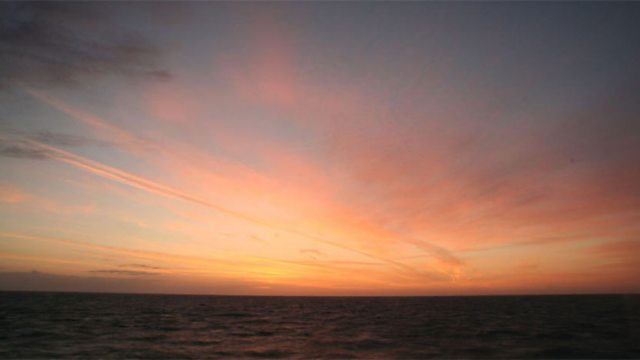 Thought for the Day - Rt Rev James Jones
Good Morning
Standing on the edge of one of Liverpool's Victorian Parks is a restored mock Tudor house. It's now part of a new City Academy.
It used to be the home of the City Gardener. Those were the days when planners believed that trees and parks were vital to the well-being of the people.
Today the Government announces plans for a new city in the Midlands and for an expansion of towns to cope with the growing population. This has already begun to trigger a national debate.
In one corner there'll be those who echo lines of a poem by CS Lewis
"How will the legend of the age of trees feel, when the last tree falls in England?
When the concrete spreads and the town conquers
The country's heart…"
In the other corner there'll be those who say that we're in denial about the housing crisis which the year before last saw the lowest number of houses built in nearly a hundred years.
Trying to square this circle the last Government announced the creation of eco-towns across the country. And last week the Prime Minister said he wanted to see a series of new garden cities.
Whether we expand existing towns or build new cities it begs the question about how we build an environment that helps us live in harmony with each other and with the natural world, upon which we depend for our existence.
The history of the earth told by the Bible has us beginning our journey in a garden and finding our destiny in a garden city.
The last chapter has a vision of "the river of the water of life, bright as a crystal, flowing …. through the middle of ….. the city". And on either side stands the Tree of Life with leaves for the healing of the people.
It's a picture of harmony between the built and the natural environments.
Not so long ago I invited some of Liverpool's Leaders to meet with an international expert on sustainable cities. Professor Herbert Giradet set out 10 key principles on how to make cities liveable and sustainable.
Up until that point I'd always seen cities in a linear way – gobbling up resources at one end and spitting them out at the other. The seminar helped me to see how waste could become energy. Cities could be circular, not linear, and mimic nature itself.
Imagining the future of towns and cities places a heavy burden on politicians and planners.
If we get it wrong, CS Lewis warned:
"Simplest tales will then bewilder the questioning children, 'What was a chestnut? '
Say what it means to climb a beanstalk.
Tell me, Grandfather, what an elm is.
What was autumn? They never taught us."