Main content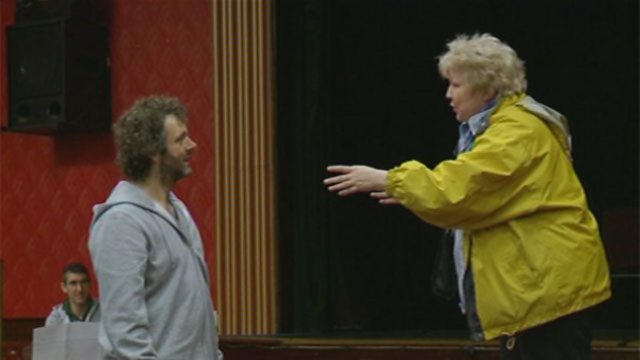 Passion in Port Talbot - Rehearsals
Documentary charting how actor Michael Sheen inspired the residents of his hometown to stage an ambitious modern retelling of The Passion of Christ.
Michael Sheen, 'The Teacher' is seen with actress Di Botcher, who plays his mother in the performance, rehearsing a scene in a shopping centre.
Michael Sheen has famously portrayed Tony Blair in The Queen, David Frost in Frost/Nixon and Brian Clough in The Damned United. Here he returned to his hometown of Port Talbot and faced his toughest challenge yet: directing and starring in this modern, secular retelling of the Passion of Christ for Easter that unfolded over a marathon 72 hours. Said to be the most moving and ambitious piece of theatre that Wales has ever seen with a cast of over 1,000 local people , this film captures the highlights of three days of drama played out in the streets, beach and shopping centre of the South Wales industrial town, which drafted in 1,000 local people and featured a guest appearance from local heroes, Welsh rock band Manic Street Preachers. The play includes suicide bombers, mass public protest and ghostly visions. It climaxes with a terrifying scene of public execution in front of an audience of 12,000 people on a roundabout at the seafront. Described in the leading national newspaper as 'one of the oustanding theatrical events of the decade'.
Duration:
More clips from The Town Tells Its Story
More clips from Passion in Port Talbot