Main content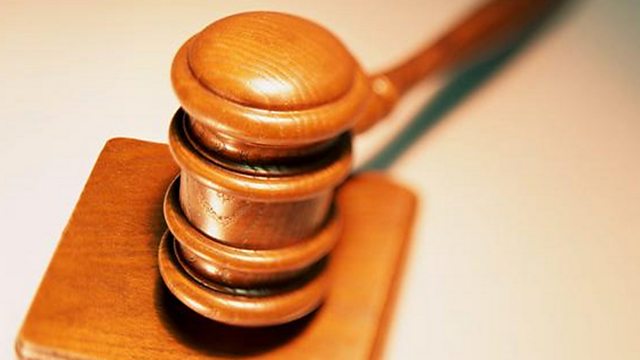 International justice: Is Africa on trial?
Akwasi Sarpong and Karen Allen chair a debate on international justice as Africans question the role of the International Criminal Court (ICC).
While human rights advocates and victims of human rights violations appreciate the role of the International Criminal Court (ICC) in international justice, some politicians and experts have accused the international court of placing undue emphasis on Africa.
Uganda's President Yoweri Museveni, whose government had earlier referred the LRA rebel group case to the ICC, complained that, while Africa supported and participated in the formation of the court, "the way it is being implemented [makes] it seem like it is only Africans committing crimes".
All the court's active cases are from the continent.
Supporters of the court argue that most investigations to date have been determined by referrals, either by African states or the Security Council.
"Why are African leaders not celebrating this focus on African victims?" asked former UN Secretary General Kofi Annan, who mediated Kenya's post-election crisis.
"Is the court's failure to help victims outside Africa a reason to leave the calls of African victims unheeded?"
The ICC's incoming chief prosecutor, Fatou Bensoudais, from The Gambia says - if anything, the focus on the continent "shows commitment by African leaders to international criminal justice - African governments are saying impunity must end".
Some critics, however, have gone as far as accusing the ICC of politicising justice in Africa and undermining other alternatives such as reconciliation and traditional justice.
Some question the fact that three veto-wielding Security Council members (China, Russia and the USA) have not signed up to the ICC.
Their nationals would therefore never be referred to the court.
So is Africa on trial?
BBC Africa Debate will be discussing the issue in front of a live audience in Nairobi, panellists include:
• Fadi El Abdallah - Spokesperson & Head of the Public Affairs Unit, International Criminal Court
• Barney Afako - Ugandan lawyer and expert on transitional justice
• Donald Deya - Chief Executive of the Pan African Lawyers Union
Presented by Akwasi Sarpong and Karen Allen.
(Image: A wooden gavel. Credit: 1998 EyeWire, Inc.)