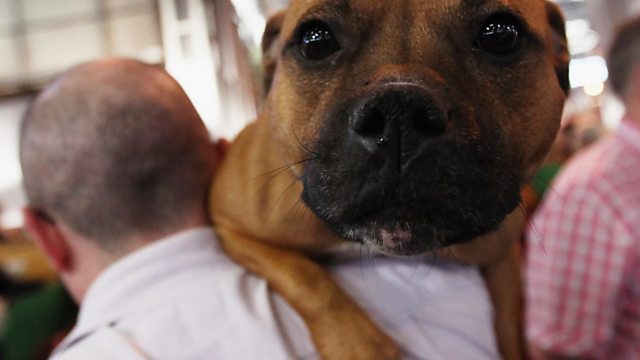 04/04/2012
CENSORSHIP OF FLU RESEARCH
At the end of last year two pieces of medical research on bird flu were banned from publication because of fears that bio-terrorists might utilise the findings to use the flu virus as a weapon. Now the US board which made the decision has relented and the majority voted that revised, extended versions of these papers can be published if the journals choose to.
Claudia Hammond discusses the issue of censoring science with the author of one of the papers, Ron Fouchier from Erasmus Medical Center in Rotterdam in the Netherlands, and Professor Paul Keim, the acting chair of the National Science Advisory Board in Biosecurity, the US organisation with the power to decide on publication.
HEALTH MYTH – Standing up eating food
These days when we're in a hurry lots of us eat on the run, grabbing some food and eating it while we walk. But is it true that eating standing up is bad for you? London-based Consultant Gastro-enterologist Ray Playford has the answer
PETS IN THE OFFICE
Researchers at Virginia Commonwealth University in the US have found that staff who were allowed to bring their dogs to work had higher morale and lower levels of stress. English Toy Terrier, Huxley joins Claudia in the studio to talk to the author of this study published in the International Journal of Workplace Management – Professor Randy Barker
NEW SYPHILIS TEST
Every year there are 12 million new cases of the sexually transmitted disease syphilis. It causes a rash and sores and can ultimately result in serious damage to the heart, brain and eyes and can prove fatal. It can also be passed from mother to child in the womb - a condition known as congenital syphilis, which kills close to one million babies each year. Currently only about 30% of pregnant women are screened for syphilis worldwide, but after a year long trial in seven countries a new rapid test screening system has been launched by the Global Congenital Syphilis Partnership. Angela Robson reports on how it aims to eliminate congenital syphilis.
Last on