Main content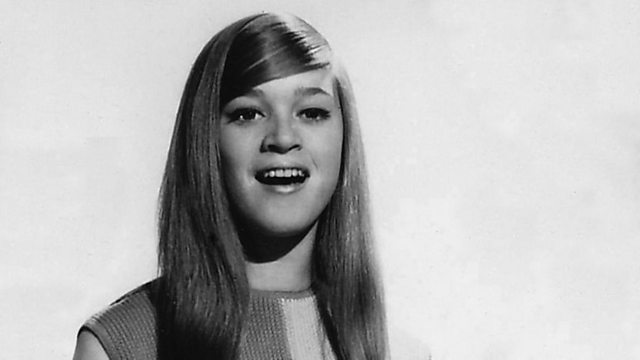 Mary Weiss of The Shangri-Las - Interview with Suzi Quatro
Mary Weiss, the lead singer of the Shangri-Las, talks to Suzi Quatro.
In a rare interview Suzi talks to Mary Weiss, lead singer of the Shangri-Las, who made some of the most dramatic girl-group records of the 60s. Mary recalls how the group formed in 1964, when she was just 15. The other members were her sister Betty and identical twins Marge and Mary Ann Ganser.
Their chart success began when they teamed up with the mysterious George "Shadow" Morton, who produced their teenage melodramas - complete with sound effects and dialogue. Their string of hits was launched in 1964 with the US Top Five single Remember (Walkin' In The Sand). The follow-up was the American Number One Leader Of The Pack, which was a British hit on three separate occasions in 1965, 1972 and 1976.
Many of their other US hits included brilliantly delivered dialogue from the group. Give Him A Great Big Kiss includes the immortal lines: "How does he dance? 'Close. Very, very close". Their most mysterious record was the masterpiece Past, Present And Future, which featured Mary delivering a monologue over Beethoven's Moonlight Sonata. "Was I ever in love?', she wonders. 'Well, I called it love. I mean, it felt like love. There were moments when...Well, there were moments when."
During their conversation, Suzi and Mary discovered they shared many things in common. For example, both had toured in a group while in their early teens and missed the usual school rituals such as going to the Prom.
After the run of hits stopped in 1966, Mary disappeared from public view for most of the next forty years. However, when this programme was first broadcast in 2007, she had recently made a new album called Dangerous Game and had begun to perform again in the States.
Duration:
Credits
| Role | Contributor |
| --- | --- |
| Performer | Mary Weiss |
| Performer | The Shangri‐Las |