Main content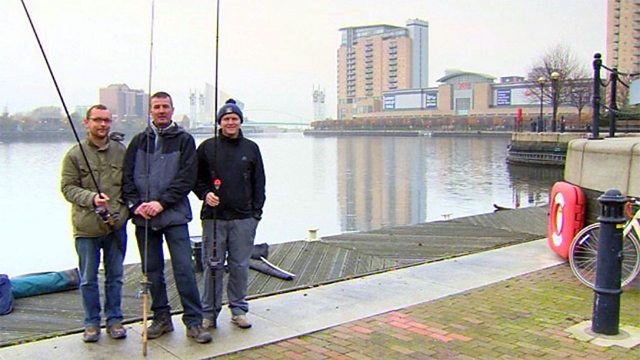 Manchester Ship Canal - Fishing
Mike's a regular blogger, sharing angling information, tips on where to go, uploading photos of the fish he and his mates have caught and inviting people out to fishing afternoons
Mike Duddy is 47 years old, and has been fishing all around Manchester and Salford since he was a boy.
He caught the fishing bug from his Dad and Granddad and couldn't wait to hit the age of 6 when they said he would be old enough to come fishing for the first time.
In 2008 he decided to set up his Manchester Fishing Fiend blog in a bid to make new friends to fish with.
It worked, and he now organises regular angling outings on the Manchester Ship Canal and meets up in the pub with his fishing pals.
Mike's a regular blogger, sharing angling information, tips on where to go, uploading photos of the fish he & his mates have caught and inviting people out to fishing afternoons.
He runs it all from his laptop, regularly researching new fishing areas and other fishing blogs on-line and freely admitting that he's quite addicted to it all.
He also sends out e bulletins and emails to the members of the world's oldest angling club 'The Salford Friendly Anglers', as he administers that club and runs the website and on-line applications.
Duration: