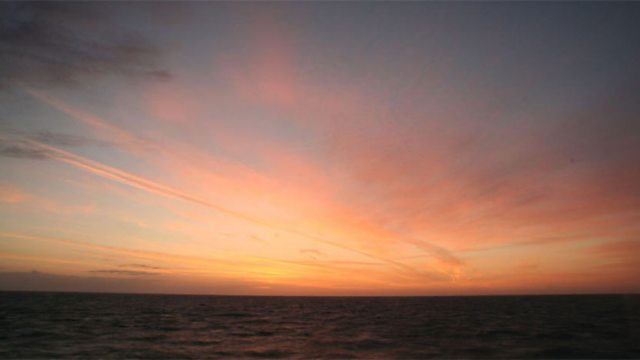 Thought for the Day - Canon Angela Tilby
Good morning. There's a rather mysterious passage in the Gospels about a strong man whose property is unassailable as long as he is able to defend it. The only way to get in is to bind the strong man, to tie him up so he is helpless. Then his property can indeed be plundered. During these last few days of the Russian presidential election I have found that Gospel image of the strong man irresistible. Vladimir Putin has certainly wanted to project an image of strength: all those rippling muscles, arm wrestling, riding out with his torso bared. His campaign rhetoric has matched all this. He stands for a strong and victorious Russia.
There are clearly many who respond to that image and that rhetoric. Not as many as once did, perhaps, and there is a big question of how long this particular strong man of Russia can survive. But his achievements so far have been considerable. He has ended the chaos of the Yeltsin era and produced a new prosperity for the urban middle class. Of course it is from those who have benefited most from his rule that the clamour for even greater changes is now coming – changes that he may be reluctant to concede. In the West we tend to believe that his days are numbered, that the protesting journalists, business men and students will prevail – we assume that their values are most like ours. But the image and the rhetoric of the strong man still has appeal especially for those who have not flourished since the fall of communism, and find themselves at sea in the new Russia. There are those whose hearts are lifted by pride in belonging to a great nation whose leader can defend Russia's interests with forceful speech and action. For them, the strong man who bends society to his will is not an unattractive proposition
Though it is not very clear what the strong man of the Gospels is all about you get the sense that ultimately he is doomed. There are two scenarios. Either a stronger man will come and tie him up, break into his fiefdom, and plunder his treasure, or perhaps the rule of the strong men will be abolished for ever. If the first, then look for more of the same; if the second then look for a period of disruption and instability. Either of these could happen in Russia.
We should not underestimate the human heart's craving for the strong man. Our own institutions are not invulnerable. How often we speak of leaders making their mark, establishing their authority, imposing order and decisiveness. Binding the strong man begins with wanting more than the certainty of servitude. It also means imagining leadership which is more about service than control. Before we can bind the strong man without we need to deal with the one within.