Main content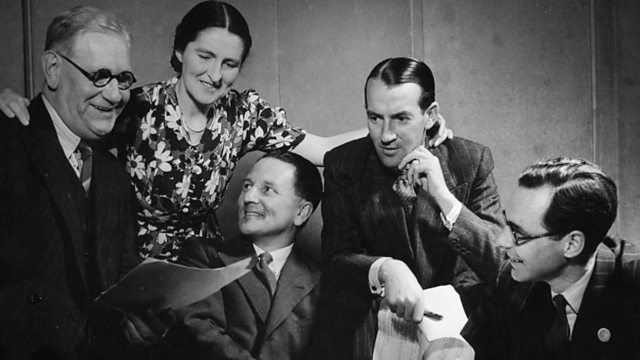 Welsh Rarebit: "We'll Keep a Welcome"
Welsh radio variety show broadcast from Cardiff and starring Stan Stennett and Dorothy Squires. The programme's most lasting legacy is its closing song, "We'll Keep a Welcome".
If the Forties were a golden age of radio variety shows, one of the most popular was broadcast from Cardiff. Welsh Rarebit, starring Eynon Evans as Tommy Trouble, made the careers of stars such as Gladys Morgan, the comedienne with a ridiculously infectious laugh who, thanks to the show became a household name. On 29 February 1940 the resident 25-strong male voice choir, the Lyrian Singers, performed a new song. "We'll Keep a Welcome", with words by Lyn Joshua and music by Mai Jones, the programme's producer, was an overnight success.
From Welsh Rarebit first broadcast 21 December 1950.
Duration:
Featured in...
Highlights of favourite BBC Wales programmes reflecting the story of Wales and its people.