Main content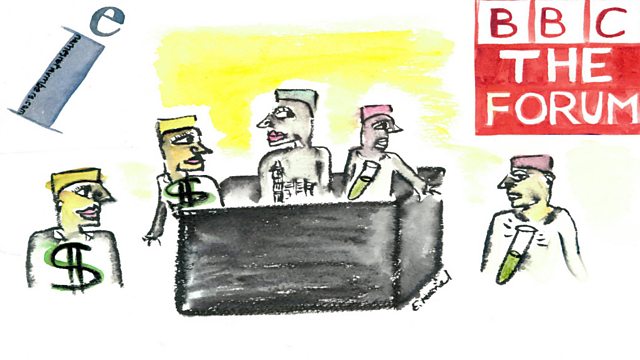 The insider or outsider: who is best placed to bring about change?
Who and what drives change today: institutional insiders who can implement top-down policies or outsiders who challenge orthodox thinking and bring change from the grass roots?
Who drives change more effectively in our world: the insider working from within the establishment, or the maverick outsider?
Voices from government, science and business discuss how to effect change within their fields.
Does government tend to cling to the status quo, to preserve its power; should it welcome fresh ideas from science and business to meet the challenges of our age?
With independent diplomat Carne Ross, cosmologist Lord Martin Rees and business supremo Simon Walker - plus a lively audience of opinion formers and business leaders.
Illustration by Emily Kasriel: Thinking Inside and Outside the Box in Science, Diplomacy and Business.
Chapters
Part 1

Part 1

Duration: 23:00

Part 2

Part 2

Duration: 17:30