Main content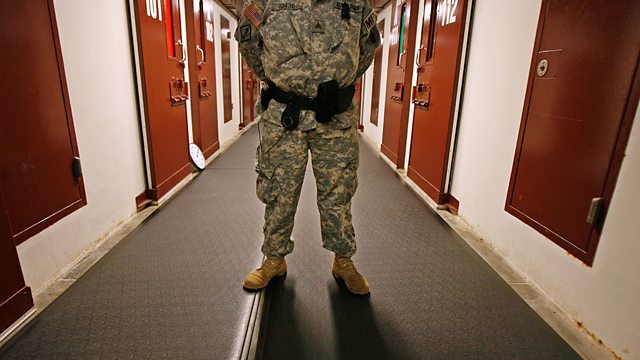 Torture By Music
Ruhal Ahmed spent two years in Guantanamo Bay. During his ordeal he was repeatedly tortured with music. This documentary charts his progress as he attempts to return to a normal life.
British citizen, Ruhal Ahmed spent two years in Guantanamo Bay.
After his release he returned home to Tipton, England without ever being charged with a crime by the British or US governments.
During his incarceration Ruhal was repeatedly tortured by his captors.
The technique he feared most was being tortured with music.
This documentary charts the progress of Ruhal alongside other ex-detainees, campaigners and psychologists as they attempt to silence music torture.
It explains how an art form meant to bring joy is being used to degrade, embarrass and break the spirit of an unlucky few.
It will also make public Ruhal's own, very emotional, story of suffering and his attempts to move on.
Ruhal, who was 19 at the time of his incarceration, says he learnt to cope with the physical beatings he often suffered but was traumatised by being short-shackled to the floor in a crouching position and forced to listen to Eminem's Kim for hours on end at very high volume.
Strobe lights were shone in his eyes and guards with barking dogs surrounded him.
Reflecting on the practice of 'music torture' Ruhal says it's worse than physical pain because you can't block it out and you feel that you are losing your mind.
As well as Eminem, songs by AC/DC, Bruce Springsteen, Metallica and children's artists Barney the Dinosaur and Sesame Street were repeatedly played to Ruhal and other detainees at extreme volume as part of a 'torture playlist'.
Campaigners believe these techniques are still in use at black-site prisons around the world to induce sleep depravation, prolong capture shock, disorientate detainees during interrogations and to drown out screams.
The effect of this technique to break a man's mind and spirit was so strong that Ruhal can no longer listen to music and if he hears a track that was used to torture him he suffers horrific flashbacks.
Other guests in this programme include US army veteran Donald Vance who was working in Iraq as a military contractor when he was picked up and detained at Bagram airbase and subjected to 'music torture'; former Guantanamo guards Brandon Neely and Albert Melise who participated in the torture sessions, Michael Korzinski PhD, a psychologist who's spent 15 years working with victims of torture, Chris Cerf, musician and composer of the music from Sesame Street and human rights campaigner Clive Stafford Smith who through legal charity Reprieve continues the campaign to halt torture by music.
(Image: An unidentified US Army guard standing inside Guantanamo Bay Detention Camp. Credit: Getty Images)
Last on
Broadcasts