Main content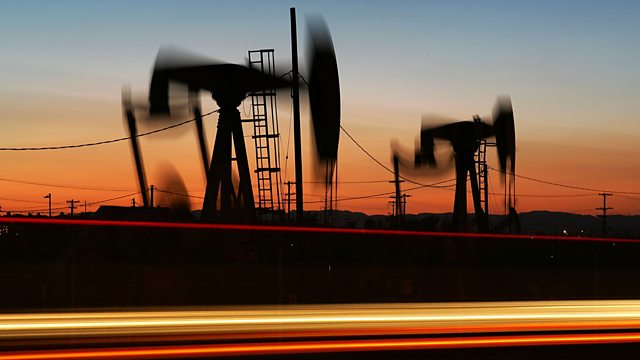 Back to the future?
As oil prices push above $120 a barrel - are we going back to the 1970s - is the world about to experience another oil crisis and what would it mean for how we all live?
Business Daily is all about oil and energy today.
Most modern economies appear to be smooth running machines. Lights turn on at the flick of a switch, the trains arrive on time, the supermarkets are full of food. But the security and stability we take for granted is more fragile than you might think.
We are still utterly dependent on a single source of power for virtually all our transport - and much else besides. That source is oil, and a shortage of oil - or a sudden increase in its price - would shake the foundations of all our worlds... as the West discovered back in 1973. That's when the most of the world's major oil producers got together to form OPEC and forced up oil prices. Business Daily has put together a monatage of sounds from that time.
So how are today's high prices affecting ordinary people? Our correspondent Kaitlin Funaro has been to Palm Springs in California where taxes and environmental regulations push the gas - or petrol - price up.
So the important question is whether the historically high current price of oil is a blip - or part of a longer term trend. Justin Rowlatt interviews Fatih Birol, chief economist at the International Energy Agency.
Dr Birol believes we all need to get used to high energy prices.
Dieter Helm, Professor of Energy Policy, at the University of Oxford, takes a very different view. As Justin Rowlatt discovers he believes that there is actually no shortage of fossil fuels, which is good news for energy prices, but bad news for the world's climate.
(Image: Oil rig extracting petroleum. Credit: Getty Images)
Last on

Broadcast

How the 2008 crash shaped our world