Main content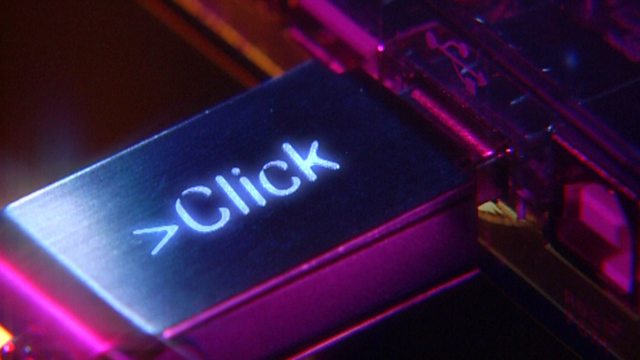 13/03/2012
Gareth Mitchell travels to Austin, Texas to report from the interactive South by Southwest Festival. He tests indoor navigation, an emotional paper-shredder and myriad digital innovations.
Gareth Mitchell travels to the USA for a special edition of Click from the SXSW Festival in Austin, Texas.
Mitchell looks at indoor navigation, and talks to developers who, taking note of the improvements in satellite navigation, are exploring how new technology is now being applied to allow better navigation around buildings. He talks to Josh Marti, co-founder of Point Inside and also to Nick Such of the firm BuildingLayer.
He reports on a paper-shredder with an appetite and other seemingly human qualities, including knowing when it has had enough and talks to David Caygill of iris Digital.
Together with Click TV's LJ Rich, Mitchell samples new Apps developed by Weathermob for sharing and updating news about the weather.