Main content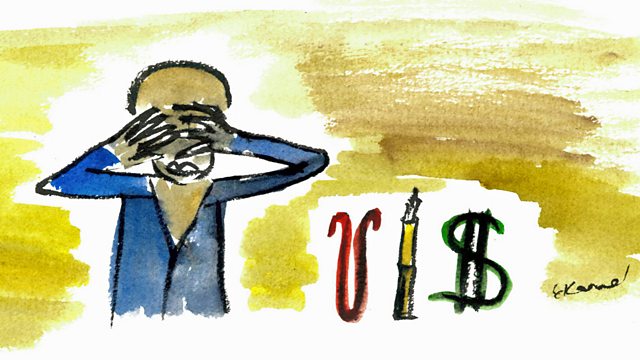 03/03/2012 GMT
Could ignorance be a good thing? It can be a motivator that spurs us on to seek greater knowledge and creativity, both in science and in art.
Ignorance: what exactly do we mean by it?
We live in a world where many of us have access to instant information through our computer or mobile phone.
Does this mean the end of ignorance?
On closer examination, in turns out that ignorance is not such a simple concept and sometimes focusing on getting answers overlooks the importance of asking the right questions.
Being consciously ignorant of something has for centuries spurred men and women of science into making major discoveries.
How does the writer grapple with subject matter that is unfamiliar?
And why ignorance about financial affairs can affect a person's chances of survival in the developing world.
With biologist Stuart Firestein, writer Marina Lewycka and micro-financier Monique Cohen.
Illustration by Emily Kasriel: the benefits of ignorance in science, creativity and finance.
Last on
Chapters
Part 1 Stuart Firestein

Stuart Firestein

Duration: 12:17

Marina Lewycka

Marina Lewycka

Duration: 10:43

Part 2 60 second idea

Happy Minute instead of Happy Hour

Duration: 05:03

Monique Cohen

Monique Cohen

Duration: 12:27

Broadcasts