Main content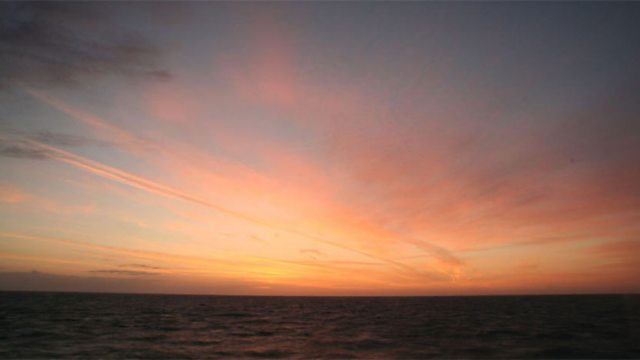 Thought for the Day - Rev Lucy Winkett
Church politics are often a murky business. The political systems created by the church to help it make decisions are a way of expressing accountability and a level of democracy not evident in previous more authoritarian centuries. The catchall phrase to articulate the system is "episcopally led, synodically governed". Bishops are to lead. Synods are there to debate, vote and implement.
The General Synod of the Church of England has been meeting for the past three days. Similar to and modelled on the Westminster parliament, speeches are made, legislation and their amendments are debated and while there are no parties on the left and right as there are in the House of Commons, there are houses - of bishops, clergy, and elected representatives of congregations - from all over the country.
Yesterday afternoon the Synod debated the issue of women and authority in the church through the specific issue of whether and how women could be bishops. For most people in the UK who live their lives without reference to religion the very fact that this is not resolved is not only incomprehensible, but corrosive to the church's reputation. It's worth remembering too that despite this seeming an anachronistic debate in the UK, the vast majority of the 2 billion Christians in the world have never experienced a woman as a priest.
The Synod has debated this issue not in a vacuum but in a contemporary context. Just as powerful an influence on the role and place of women in society as laws, are the myths, stories and cultural expectations of women and men. Last year the American writer Peggy Orenstein published her take on this: "Cinderella ate my daughter" in which she railed against the cult of pink that markets princess outfits to girls without mercy. Just close to where I live in central London, a world famous toy shop has only just announced that it will no longer have a girls floor and a boys floor. The girls floor has traditionally been covered in pink. There is arguably a fetishizing of a particular sort of femininity that produces such extreme stereotypes and the roles of women and girls are often trivialised by the strength of these kinds of assumptions.
But yesterday, after an attempt by some synod members to introduce legal restrictions on women, a decision was delayed until the summer on legislation that would allow women to be made bishops on the same basis as men, while putting together a compromise set of arrangements so that a bishop who was a woman is expected to ask a male colleague to minister to clergy and parishes who don't accept her. Speaking as a woman and as a priest, I hope very much that the way forward will be characterised by trust and living with difference. I hope it means too that Anglicans can put this issue to rest and get on with facing the huge issues of poverty, peacemaking, the welfare of the planet, knowing that the advice we seek from our bishops will soon come from her as well as him.
Duration:
More clips from Today