Main content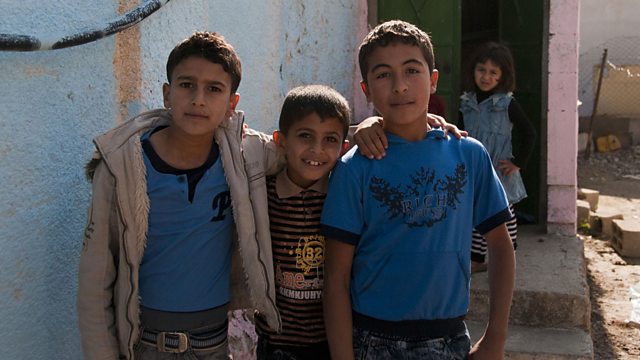 Life In Many Voices
We follow the experiences of patients and medical staff whose lives converge at the St John Eye Hospital in East Jerusalem.
Within the conflicted context of Palestine, the incidence of debilitating eye disease gets little attention.
But in the occupied Palestinian territories the rate of blindness is as high as ten times the norm in the West.
We follow the story of different people whose lives converge through the work of a hospital with ancient roots that has been bringing modern medical care to a community in desperate need, regardless of ethnicity, religion or politics.
The St John Eye Hospital in East Jerusalem is hugely respected for its work among the scattered Palestinian community, and the fact that staff come from Christian, Muslim and Jewish backgrounds.
It's often the only available source of the relevant medical expertise to the poorest people in the Palestinian communities.
In a region marked by dividing lines, it's seen as non-Christian, non-Western, politically impartial - simply a source of the best care available to those who have the least.
Simple interventions can transform lives. Last year the hospital treated 100,000 cases.
To do so, both staff and patients have to negotiate the fall-out from the conflict, dealing with both Palestinian and Jewish authorities, obstacles to movement, periodic outbreaks of tension and the difficulty of obtaining medical supplies.
The programme weaves together the stories of patients and practitioners - patients who've made the journey from Gaza; the nurse running clinics for the poorest of the poor in remote villages in the West Bank; the theatre staff having to negotiate the security barrier to get to work; the surgeon who can restore an old man's sight with a ten minute cataract operation; and the Jewish consultant and holocaust survivor determined to make available the best of modern medical practice.
A Pier Production for BBC World Service
Producer: Mike Greenwood
(Image: Three children in the remote Palestinian village of Zbeidat in the West Bank, where the St John's outreach team have arrived to set up a temporary eye clinic. Credit: Josh Pulman)