Main content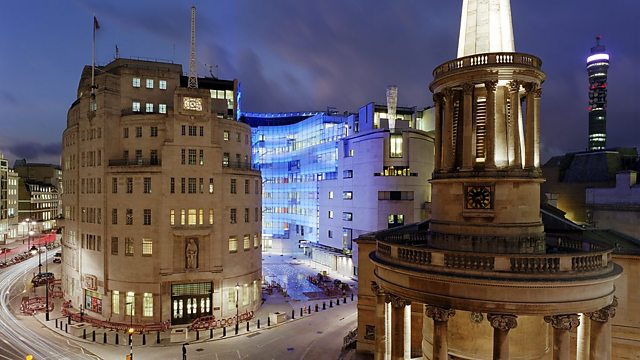 Somalia, the Bahamas, Libya, Hong Kong and New York City
Stories from Somalia, the Bahamas, Libya, Hong Kong and New York City. Presented by Owen Bennett Jones.
Stories from Somalia, the Bahamas, Libya, Hong Kong and New York City. Presented by Owen Bennett Jones.
Pirate hunting
During a week when a conference in London has been trying to reach an international consensus on what to do about Somalia, Frank Gardner has been travelling with an international force combating piracy in the Arabian Sea. Somalia has been a terrible place to live for two decades - its government is extremely weak, warlords and militias roam the nation, and the people have been living impoverished, insecure lives. The wave of piracy grew out of the power vacuum to become a threat to international shipping, and some of the world's most powerful militaries are now fighting back.
Under the deep blue sea
A very different sea story from Rebecca Morelle who has been talking to new explorers building hi-tech submarines that can plunge down deeper than ever before. She took a ride on one of the newest inventions off the coast of the Bahamas.
'Locust invasion'
Relations have often been strained between Hong Kong and the Chinese mainland, and the latest sore point is the flood of expectant mothers who travel to the former British colony in hopes of giving birth in the city so their children can reap the benefits of Hong Kong citizenship. Officially there two systems in the same country, but the two very different cultures have been difficult to reconcile. We hear from Juliana Liu, who grew up on the mainland but is now based in Hong Kong.
Power struggles and celebrations in Libya
In Libya the feeling of freedom is still in the air. But local power disputes over tiny fiefdoms - small neighbourhoods and even individual buildings - are threatening stability. Gabriel Gatehouse tells of an encounter with one such argument at a hospital in Benghazi. And from Tripoli, Saleyha Ahsan sent her account of a traditional Libyan bride's day. Weddings in Libya are generally very male affairs, but the bride's day is strictly for the ladies.
Say yes to the dress!
Another take on marriage from Reggie Nadelson in New York. The dress shop Kleinfeld's has been catering to brides-to-be for more than 70 years, and has more than 1,500 dresses in stock. Even at an average price of $6,000, women from New York - and much further afield - aren't put off from hunting for a perfect outfit for their wedding day.
Last on
Broadcasts