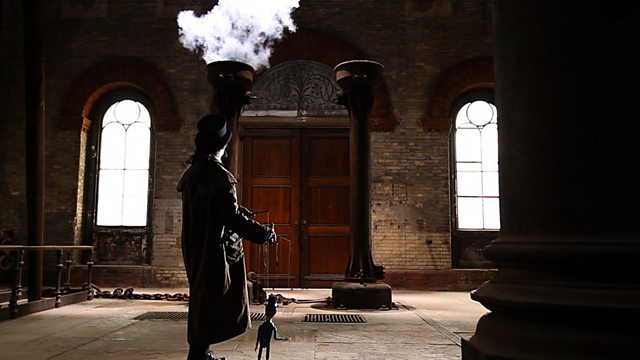 A Not-Overly-Particularly-Taken-Care-of-Boy: Dickens In London
The story of how the young Charles Dickens visited London as an eight-year old boy, in the care of his uncle. They become separated by the crowds, but with the help of a young gentleman, the terrors of the unknown city become part of a new world of stories.
A cross-platform project which brings together artist film-maker Chris Newby and writer Michael Eaton to form a biographical portrait of Dickens's life through words, film and Dickensian puppets.
A BBC Radio Drama and Film London Artists' Moving Image Network co-production in association with Arts Council England.
Duration: