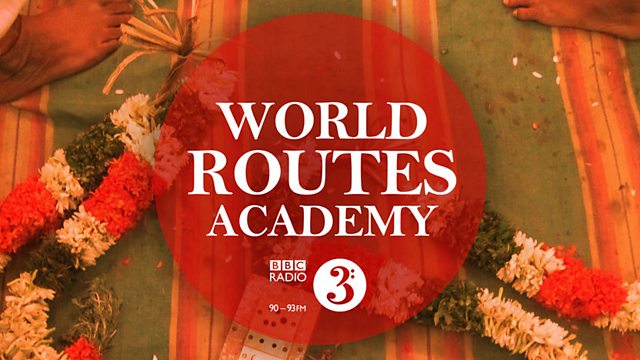 An introduction to the World Routes Academy
Launched in 2010 the BBC Radio 3 World Routes Academy aims to support and inspire young world music artists by bringing them together with an internationally renowned artist in the same field and belonging to the same tradition.
The scheme targets forms of music and musical skills that are under threat to help preserve them. BBC Radio 3 appointed Veena player Hari Sivanesan as its 2011 World Routes Academy mentee and paired him up with mentor Aruna Sairam, who is based in Chennai, and is regarded as the leading South Indian female vocalist of her generation.
Hari's mentoring activity includes travel to India and Sri Lanka – Hari's ancestral home- a concert performance with sarod star Soumik Datta at the Bhavan Centre and an exclusive collaboration on the Radio 3 stage at WOMAD. The mentoring scheme culminates in a BBC Proms concert with his mentor Aruna Sairam at the Royal Albert Hall on the 27th of July 2011 (broadcast live on BBC Radio3).
Listeners can follow the partnership over the six months of the scheme through regular interviews, documentary material, recordings and performances in Radio 3's weekly programme World Routes (Saturdays, 3pm).