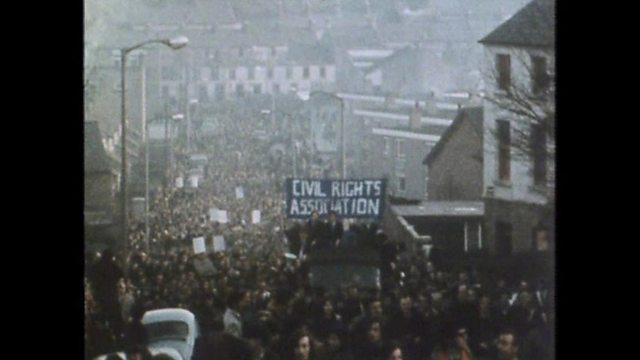 An overview of the events of Bloody Sunday
Robert Kee narrates a chronological summary of the events of Bloody Sunday in Londonderry, from the civil rights march to the casualties of the shootings.
Narration is provided over archive footage of the civil rights march on Bloody Sunday and the conflict which followed between civilians and the British Army, including the First Battalion Parachute Regiment. Rubber bullets are fired, and CS gas and water cannons with dyeing agent are used by the Army in an attempt to control the crowd. There then follows footage of the civilian casualties caused by the shooting of live rounds.