Main content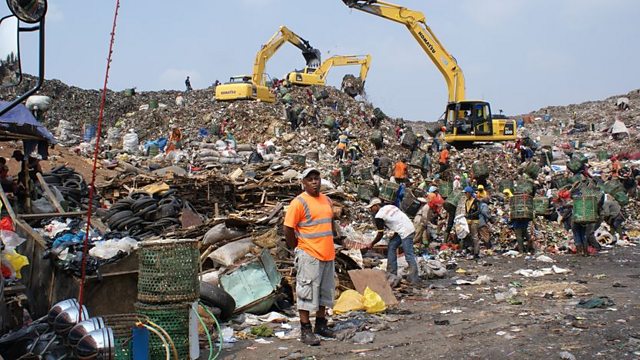 London binman Wilbur Ramirez shocked by Jakarta landfill Bantar Gebang
London binman Wilbur Ramirez is shocked by people scavenging rubbish for a living on Jakarta's massive landill site, in the Toughest Place to be a Binman.
Ramirez spends ten days working in Jakarta as one of the army of semi-destitute binmen who collect rubbish in the Indonesian capital.
Duration:
More clips from Toughest Place to be a...