Main content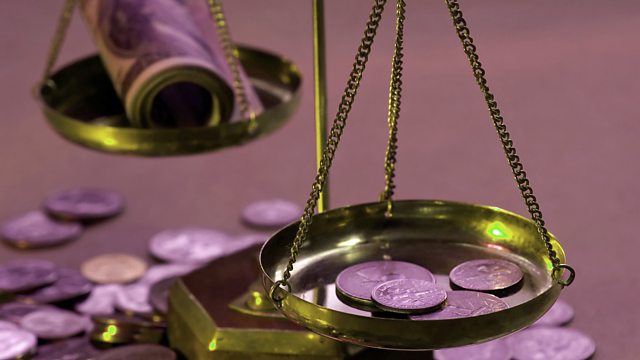 Capitalism in the Spotlight
Justin Rowlatt and his guests go back to basics and discuss whether capitalism is working, and if it's not, how should it be fixed? And does anything useful ever come out of meetings?
In the Balance goes right back to basics and asks asking whether the economic system on which the entire world economy is based is not working.
Has capitalism broken down and if so - do we need to get under its bonnet?
Justin Rowlatt and his guests Raghurum Rajan, Professor of Finance at the University of Chicago's Booth School of Business, Nancy Koehn of the Harvard Business School and Paddy Docherty of Phoenix Africa get to grips with the issue.
Plus the programme's regular comedian Colm O'Regan helps the panel explore that bugbear of the business world, the meeting - does anything good ever come out of them?