Main content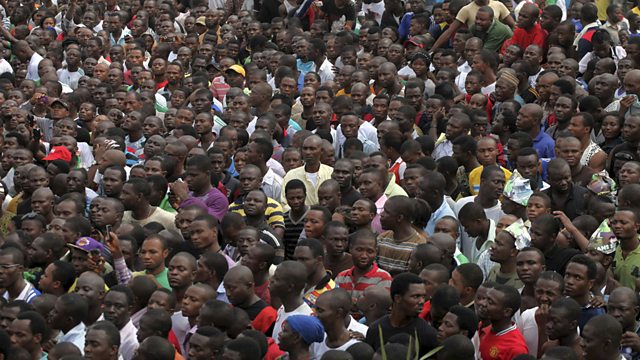 Is An African spring necessary?
After the Arab Spring, is Africa ready for its own democratic leap forward? The debate is chaired by Alex Jakana and Sam Farah.
It's one year this week (27 Jan) since the people of Tunisia and Egypt against their autocratic governments.
Three presidents have so far been deposed in the so-called Arab Spring.
As the protestors took to the streets in Tunisia, Egypt and Libya, there were high hopes amongst observers and commentators that the Arab Spring would spread down the river Nile.
There have been pockets of protests and demonstrations in several Sub-Saharan African countries.
Many of them related to harsh economic conditions and legitimate claims on authority in those countries.
While ripple effects from the Arab Spring are visible across the continent, the protests in the south have failed to topple any of the continent's leaders.
Sub-Saharan Africa is home to some of the world's longest serving and oldest leaders - 19 of whom have been in power for a decade or more.
Why has there been no African Spring? Is an African Spring necessary?
The debate is chaired by Alex Jakana and Sam Farah.
THE PANEL
Dr. George Ayittey
A Ghanaian economist, author and president of the Free Africa Foundation in Washington DC. He is a professor at American University, and an associate scholar at the Foreign Policy Research Institute.
Anne Mugisha
Ugandan opposition activist and co-ordinator of the Activists for change movement that organised the "walk to work" protests earlier in 2011 in Uganda.
Kuseni Dlamini
A South African political analyst.
(Image: Protesters gather at Gani Fawehinmi square during a protest against a fuel subsidy removal in Lagos, Nigeria. Credit: Reuters)
Last on

Broadcast